Turn Up The Heat On Exterior Stains With Hot Water Pressure Washing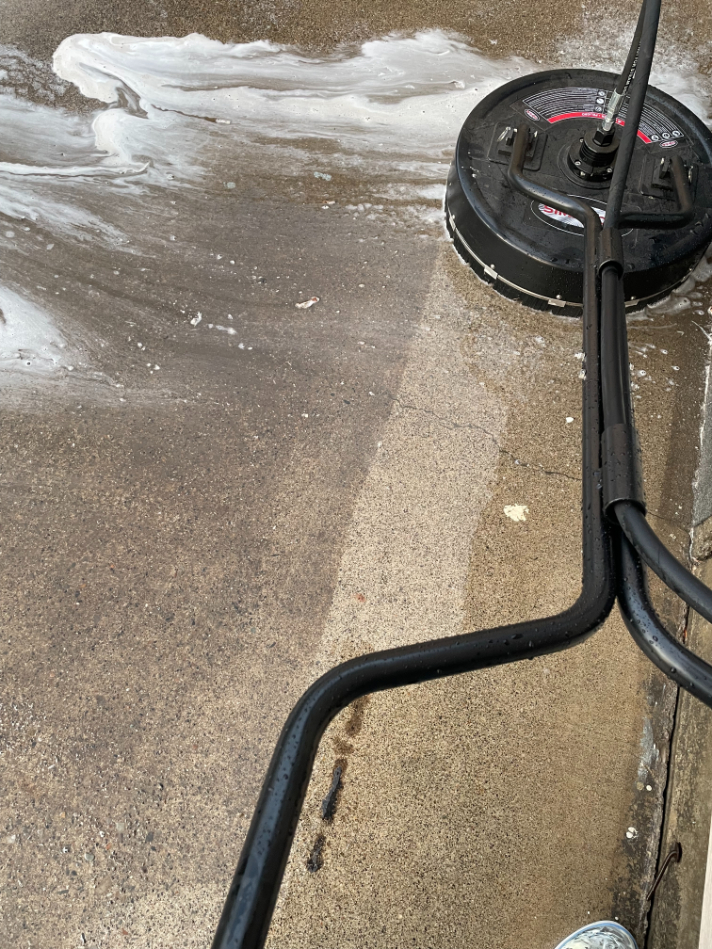 Routine pressure washing for your Spokane home or business will help you maintain a fresh appeal and extend the life of your exterior surfaces, but what about those tough stains like greasy automotive fluids, grimy organic stains, and stuck-on chewing gum? The answer is hot-water pressure washing.
Hot water pressure-washing turns up the heat on exterior surface stains and can melt away the toughest contaminants to leave your surfaces with a brilliant shine. Hot water pressure washing is the preferred pressure washing method for a number of residential and commercial exterior cleaning services and requires professional-grade equipment, experience, and expertise to safely clean your surfaces without damage.
At Grace Pressure Washing, our attention to detail serves us well when it comes to providing expert pressure washing and hot-water pressure washing services to care for your Spokane home, business, industrial facility, or commercial property.
Wash. Concrete. Repeat.
The concrete surfaces around your Spokane home or business are at the mercy of the elements, but they're also prone to stains. A concrete cleaning professional will use pressure washing applications to blast away dirt and environmental pollutants from your concrete surfaces, but sometimes that's just not enough. Hot water pressure washing melts away sticky stains, slimy grime, and greasy contaminants and is used for many of our professional exterior cleaning services, including:
Sidewalk cleaning
Dumpster pad cleaning
Driveway washing
Parking lot cleaning
Parking garage washing
Drive-thru washing
Pool deck cleaning
Graffiti removal
Attention to detail, custom-tailored services, and a satisfaction guarantee can set your Spokane pressure washing professional apart from the crowd.
Turn Up The Heat
No matter how specific or complicated an exterior cleaning project may seem, one of the perks of leaving the care of your exterior surfaces to a Spokane pressure washing professional is that they have the tools and the expertise to get the job done. Your pressure washing specialist will customize their services to meet your needs.
Hot water pressure washing isn't just for concrete, but you need a true professional to evaluate your surfaces and make that call. From small projects like restaurant hood cleaning to larger undertakings like apartment complex cleaning to full-blown care for your commercial fleet, you can give your Spokane property that "Wow!" factor when you turn up the heat.
For expert exterior surface care for your home, business, or commercial property that is custom-tailored to meet your needs, call the pressure washing experts at Grace Pressure Washing today at Missing required attribute: Missing required 'which' attribute on shortcode phone-number. or use our easy online form to request a free quote.
Schedule Expert Pressure Washing in Spokane & The Surrounding Areas Now!