Hayden Relies On Grace Pressure Washing For Professional Pressure Washing Services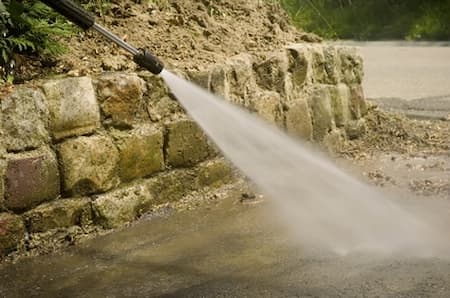 When you want your Hayden home or business to look as beautiful as it did when it was brand new, the company you need to call is Grace Pressure Washing! We're Hayden's most relied-on pressure washing company for five-star surface cleaning that will make your property sparkle.
When people think of Hayden, they probably imagine beautiful wilderness, roller coaster rides, fishing trips, and skiing. Of course, Hayden has all those wonderful things, but what many people don't realize until they get here is that Hayden is full of amazing people who take a lot of pride in their homes and businesses. That's part of the reason they depend on Grace Pressure Washing when they need top-notch pressure washing they can trust to give their surfaces an astounding clean.
We're passionate about pressure washing, and we love helping the community of Hayden with beneficial exterior cleaning services that:
Extend the lifespan of your surfaces so they can serve you for many more years
Beautify your property and elevate your curb appeal to new heights
Thoroughly clean your surfaces without the use of harsh chemicals
Remove stubborn stains and organic substances such as moss or mildew
Your surfaces can be restored to their pristine condition, and we're the team that can do that for you. For reliable pressure washing in the Hayden area, give Grace Pressure Washing a call at 509-850-7828!
Professional Pressure Washing Services You Can Trust For Your Hayden Home Or Business
Every exterior surface needs a little maintenance now and again, and the best care you can give your structures and living spaces is professional pressure washing by Grace Pressure Washing. We understand what our climate here in Hayden puts your surfaces through, and we specialize in safely pressure washing all types of surface materials.
Are you ready to put our experts to the test? Give us a call the next time you could use a dependable pressure washing service such as:
Fence Washing
Deck Washing
Patio Cleaning
Moss Removal Roof Treatment & Cleaning
Rust Removal
Window Washing
Solar Panel Cleaning
Driveway Washing
Sidewalk Cleaning
Commercial Pressure Washing
Graffiti Removal
And Many More!
Hayden's House Washing Specialists
House sidings are magnets for dust, dirt, smog, moss, mildew— you name it! Homes in Hayden are no different than any others when it comes to their sidings picking up grime, but thankfully the pressure washing pros at Grace Pressure Washing are always ready for the rescue!
Our house washing experts are experienced in cleaning all types of siding materials and removing any kind of contaminant. We use advanced pressure washing technology and eco-friendly cleaning solutions to clean away any eyesores on your sidings. Give our team a call when you want your home to look marvelous and your sidings to enjoy long-lasting protection!
Schedule Expert Pressure Washing in Spokane & The Surrounding Areas Now!