Parking Lot Washing Keeps Your Spokane Business Parking Areas Looking Great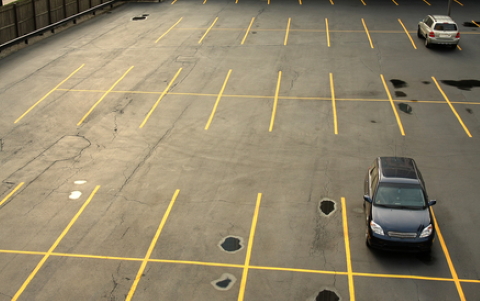 When a client or customer steps out of their vehicle, the first thing they notice is the parking lot. We at Grace Pressure Washing understand the significance of first impressions, which is why our parking lot washing service is sure to keep your business feeling welcoming.
Like other commercial pressure washing services, such as building washing and graffiti removal, parking lot washing increases your business curb appeal. The existence of a clean parking lot tells customers and clients that you care about the things in your possession and that you understand the value of your patron's first impressions.
In addition, it also increases the health of your customers by removing unsanitary substances like dust, pollen, animal waste, or organic growths like mold and mildew. Clients don't need to worry about getting these substances in their vehicles and later causing allergies or respiratory issues.
An even more pressing matter when dealing with a dirty parking lot could be safety. Oil spills and algae present a significant slipping hazard for your patrons, and the presence of nails or broken glass can further exacerbate the danger. Removing these spills, growths, and dangerous debris ensures the safety of your customers or clients, putting them more at ease when their visit your building.
To round out your beautiful Spokane business' curb appeal, consider Grace Pressure Washing for parking lot washing services.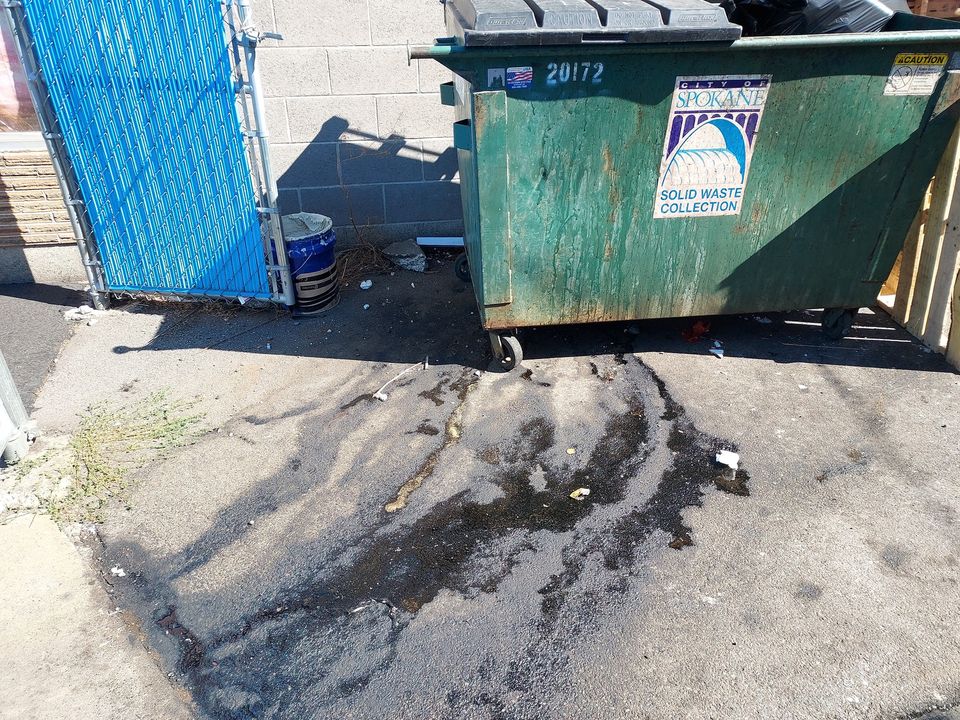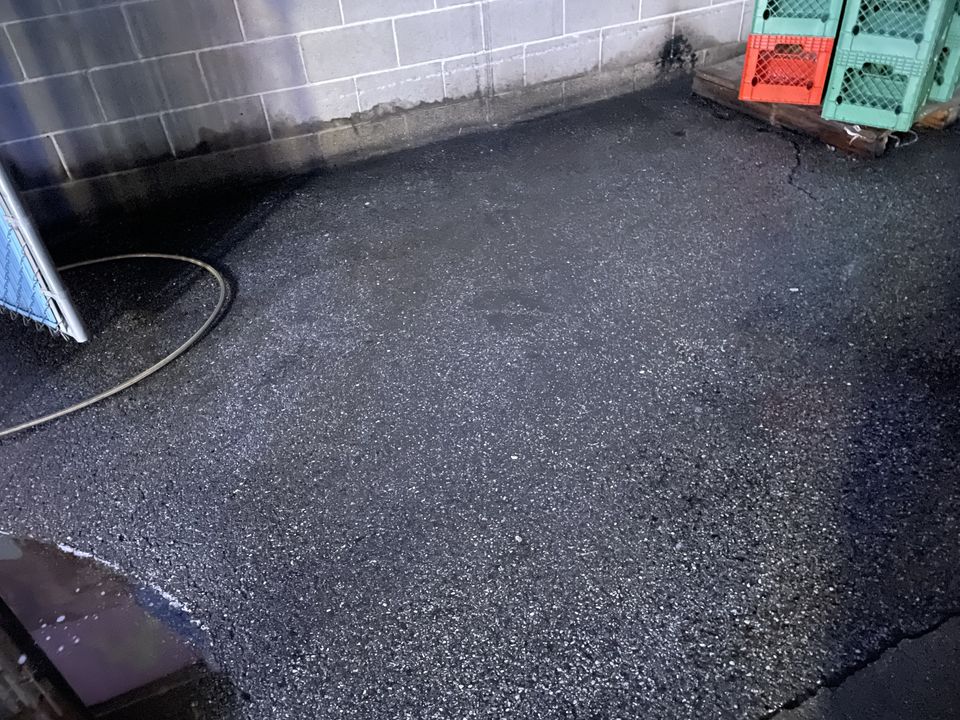 Parking Garage Cleaning
A parking garage is often a heavier toll on business owners, as your patrons are entrusting their vehicles to the safety of your property. Parking garage maintenance is often more pressing. As a building that holds a lot of weight, has direct contact with the outside, and experiences harsh oil and gas leakage, regular cleaning is a must.
Grace Pressure Washing takes away a lot of this stress by offering pressure washing for Spokane parking garages.
What Happens When Oil Leaks Onto Asphalt Parking Lots?
While oil spills present a potential slipping hazard, they are also harmful in another sense; they destroy asphalt parking lots.
Asphalt is made of sand, aggregates, and a binder known as asphalt pavement. This asphalt pavement has a similar chemical makeup as motor oil, as they both come from the petroleum refining process. When asphalt is in contact with oil, it causes a chemical reaction that makes the asphalt deteriorate.
This means that oil, if left to sit, will slowly start to grow softer and become more prone to damage. Eventually, you may be able to even scoop the asphalt out with your fingers.
Before it gets that way, schedule a regular parking lot washing service with Grace Pressure Washing.
Parking Lot Cleaning Services Offered:
Parking lot blow offs and trash removal
Oil stain removal other stain removal
hot water if needed
Weed killing poison
We use a special cleaning agent From Hotsy® that is asphalt safe. This cleaning agent is FDA and Canadian DPT approved and is even Kosher approved! Click here to learn more about Hotsy®
Schedule Expert Pressure Washing in Spokane & The Surrounding Areas Now!