Airway Heights Relies On Grace Pressure Washing For Prime Pressure Washing Services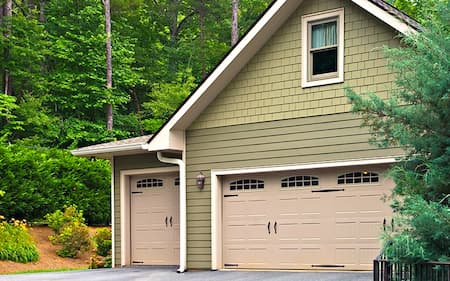 Are you tired of seeing grime on your once beautiful surfaces? If you're in Airway Heights, make all those unsightly substances a thing of the past with professional pressure washing by Grace Pressure Washing!
Airway Heights is a gorgeous town, and the kind folks who live here put a lot of pride into their homes. They understand as well as anyone that a clean, healthy home increases their happiness and overall quality of life. That's why when Airway Heights needs a dependable pressure washing company, they always call on the experts at Grace Pressure Washing! We're a team of experienced pressure washing specialists that use the industry's most trusted technology and cleaning solutions to give surfaces a deep, rejuvenating clean.
Let's get your curb appeal back to where it belongs! For five-star pressure washing in Airway Heights, give Grace Pressure Washing a call at 509-850-7828!
Airway Heights Top Rated Pressure Washing Services
If you require professional exterior cleaning, leave all your projects to us! Our crew can handle any surface cleaning task you have in mind, and with our top-of-the-line pressure washing technology, you can be sure that no grime or blemish stands a chance!
Our Airway Heights pressure washing will not only make your surfaces spotless again, but it's also perfect for extending their lifespan, removing slipping hazards, and sanitation. We proudly serve homeowners and business owners alike, so trust us to bring them back to their pristine condition regardless of how old or dirty your surfaces have become.
Give our company a call today and ask to schedule a free quote for such outstanding services as:
Graffiti Removal
Commercial Pressure Washing
Fence Washing
Deck Washing
Patio Cleaning
Rust Removal
Driveway Washing
Solar Panel Cleaning
Window Washing
Moss Removal Roof Treatment & Cleaning
You'll find that our services play second fiddle to no one, and we're unmatched when it comes to delivering our customers the results they deserve.
Professional House Washing For Your Airway Heights Home
House sidings are part of the reason your Airway Heights home is so beautiful, but when they aren't cleaned correctly, they can cause the opposite to be true. Here at Grace Pressure Washing, we have years of experience cleaning up all types of substances from sidings. Our house washing services use eco-friendly cleaning solutions to wash away grime safely without causing any unnecessary damage to your lawn or landscaping.
Our professional house washing will restore the beauty of your Airway Heights home, lift up your curb appeal, and protect your sidings from color fading and degradation. When you need a house washing service you can depend on, you need Grace Pressure Washing!
Schedule Expert Pressure Washing in Spokane & The Surrounding Areas Now!